The advent of stainless steel protective gloves no longer have to worry about cutting hands
Views: 0 Author: Site Editor Publish Time: 2023-11-10 Origin: Site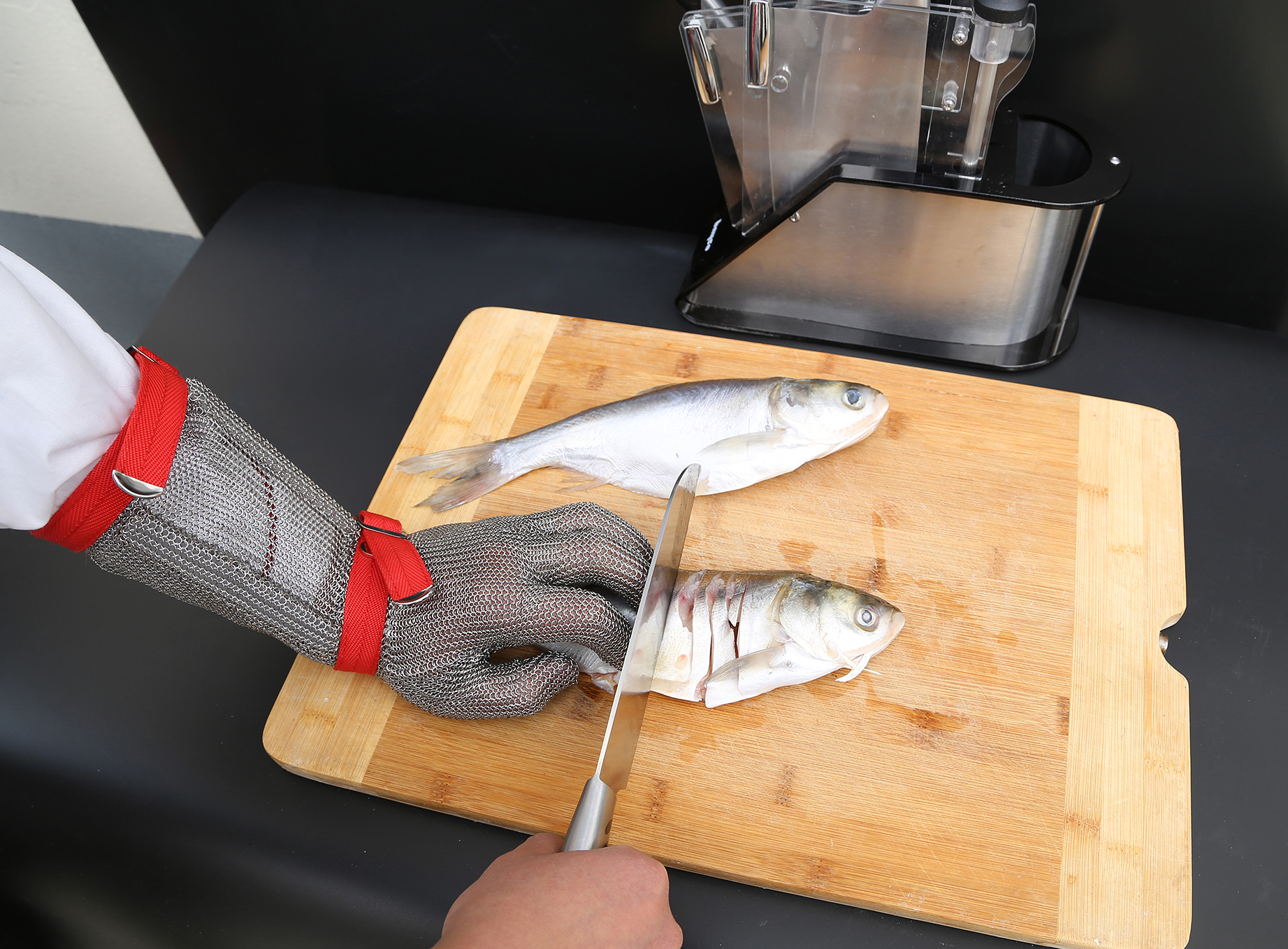 Stainless steel protective gloves are corrosion resistant, acid and alkali resistant, easy to wash, anti-cutting durable, safe to prevent the cutting injury of sharp blades, and effectively protect their hands from being hurt. Stainless steel gloves are soft and breathable, flexible and flexible, and will not be too tight or too loose. Can be widely used in factory inspection, woodworking, slaughtering, fishing, killing fish, clothing cutting. The gloves are healthy and environmentally friendly, and can be in direct contact with food.
The application of stainless steel protective gloves is not only to protect hands, but also necessary equipment for security and other industry personnel to protect their lives. The equipment of stainless steel gloves can allow security personnel and other industry personnel to seize the sword empty-handed in an emergency, which can not only protect themselves, but also subdue criminals.
Stainless steel gloves are designed according to the ergonomic principle, the palm is not easy to fatigue, wear more comfortable, so as to improve work efficiency. Each stainless steel glove is made of thousands of independently welded steel rings, which can provide reliable safety protection for our hands, with comfortable wear, flexible operation, and durable features.
Stainless steel gloves fit the worker's right and left hands. Gloves are usually worn on the left hand of the worker, because they usually use the right hand to hold the knife. The glove can be turned inside out to fit the right hand, and the metal buckle on the nylon strap can be adjusted at will.
Stainless steel gloves production standard in line with the mechanical risk gloves standard, the standard is applicable to all gloves against physical and mechanical damage, such as wear, cut resistance, tear resistance, puncture resistance, the standard is not applicable with shock-proof gloves.
Stainless steel gloves are widely used in slaughterhouses, shellfish processing, poultry processing, large public cantons, supermarkets, plastic, leather processing, textile, clothing cutting and paper industries, wood processing, glass processing, laboratory protection, security and other fields.
The appearance of stainless steel protective gloves let us no longer worry about the hand being cut by sharp objects!